In the aftermath of an aviation disaster it has become a standard operation procedure to criticize the crisis communications efforts of the airline. Often for cause. But now that Malaysia Airlines gets criticized for its crisis communications regarding the still missing flight MH370, it seems inappropriate to me. Especially as some allegations are mixing up the responsibilities of the stakeholders involved.
Patrick Meschenmoser (Frankfurt am Main)
mehr lesen
When US President Bill Clinton signed the Aviation Disaster Family Assistance Act into law in 1996, it was the apex of a long struggle. Following several accidents, both victims associations and the National Transportation Safety Board (NTSB) had long been demanding to better care for the needs of the victims' beloved ones in the immediate aftermath of an aviation disaster. Last week Asiana Airlines now got fined by the US Department of Transportation (DOT) for not complying with these regulations after flight 214 had crashed in San Francisco on July 4th 2013. It's the first time the DOT issued a fine under this statute. 500.000 USD, that's what Asiana has to pay to Uncle Sam now. However, the overall price for not having had the necessary resources available to carry out its emergency plan could be significantly higher.
Patrick Meschenmoser (Frankfurt am Main)
mehr lesen
Siegfried nutzt sie als Schutz gegen Brunhildes Zorn, die US-Luftwaffe als Schutz gegen feindlichen Beschuss: die Tarnkappe. Auch Fluggesellschaften versuchen nach Unfällen bisweilen, sich nach demselben Prinzip unsichtbar zu machen, zum Schutz ihrer Reputation...und schießen sich damit ein Eigentor.
Parick Meschenmoser (Frankfurt am Main)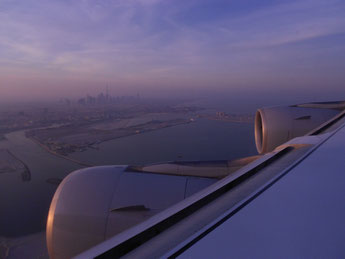 mehr lesen